Theme Settings
Cider marathon of the Basque Country D.O.
Discover the world of the Basque Country Cider visiting through some cider houses and knowing their producers!
La The Natural Cider of the Basque Country is a country product made 100% with Apples of the Basque Country and with a certified quality. The apples, taken care with a special attention, grant the personality that we'll be able to taste on bottle or directly from the barrel. In this route that you'll enjoy from the apple field to the bottle you'll taste our History.
ROUTE
10.00h: CIDER HOUSE 1 – Apple field. You'll visit an Apple field knowing the old plantation systems, the current ones and looking at the special care that requires the production of the prime material for the Basque Cider – Natural Cider of the Basque Country. You'll taste different varieties of apple and you'll have the opportunity of picking the apple with the tool that is used in this zone: "kizkia" and the basket.
11.00h: CIDER HOUSE 2 – Production Zone. After picking the Apple, cleaning it and selecting it, we proceed to smash it and press it. While you enjoy all this process, you'll taste the natural apple syrup obtained in place, the future Basque Cider. You'll go through the chapters of the history of cider making visiting the modern zone and traditional making zone with old machinery.
12.00h: CIDER HOUSE 3 – Cellar and Tasting. The made syrup ends its route in the barrel, at Basque cellars. In there it awaits the fermentation in which it will turn it into the Basque Cider. In the third cider house we'll explain this production phase, along with the bottling phase. You'll taste bottled cider. Fine Production to appreciate the process from the syrup to the bottle in your own mouth.
13.00h: CIDER HOUSE 4 - Lunch, Traditional Cider House Menu and Cider Tasting. To finish the journey, we'll taste cider directly from the barrels with the traditional cider house menú, as tradition in the basque territory.
CIDER MARATHON OF THE BASQUE COUNTRY D.O.
Until

44.00€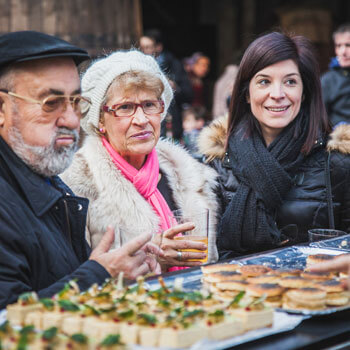 Adults:
From 44.00€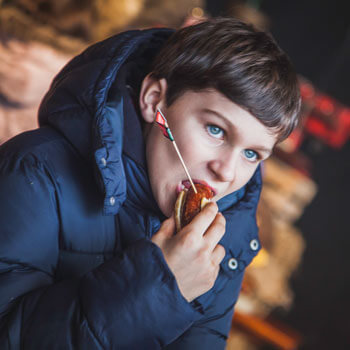 Kids:
From 16.00€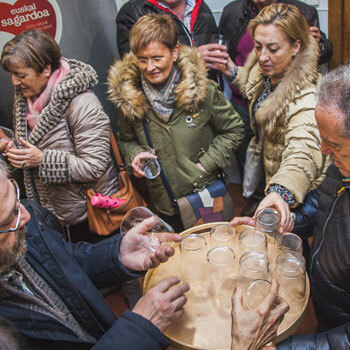 Groups and agencies check fees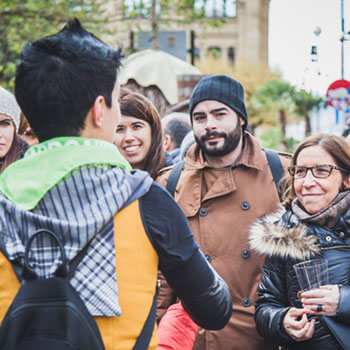 Guided tours through 4 cider houses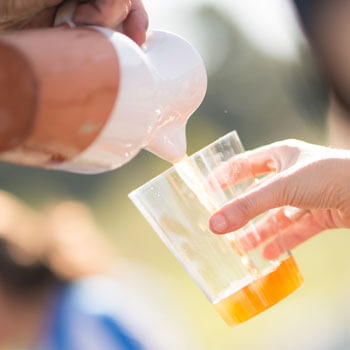 Apple, Apple syrup and cider tasting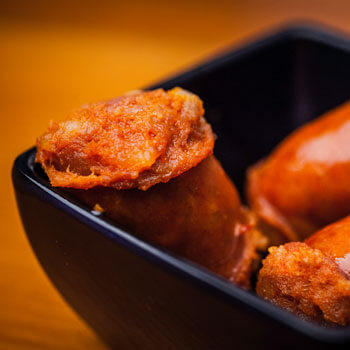 Lunch and
pintxo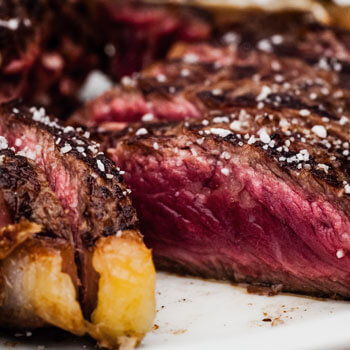 Lunch at cider house and Txotx cider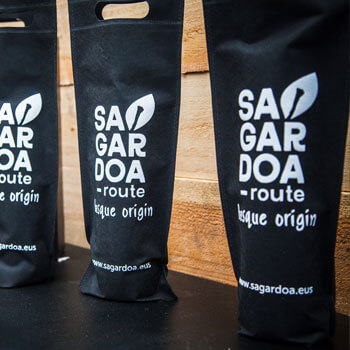 Gift
Guide service through all the route
Payments: Bank transfer by 100% of the price, at the time of booking, and the remaining 70% a week before the day of booking.
Refunds: Taking in mind the time of booking:

We will refund 100% of the price in refunds made one week before the booking.
We will refund 50% of the price in refunds made between 3 and 7 days prior to booking.
We will not refund the price in refunds made in 48 hours prior to booking.
Contact: info@sagardoa.eus / 943 336 811
Dates: September to November