Theme Settings
Oiarbide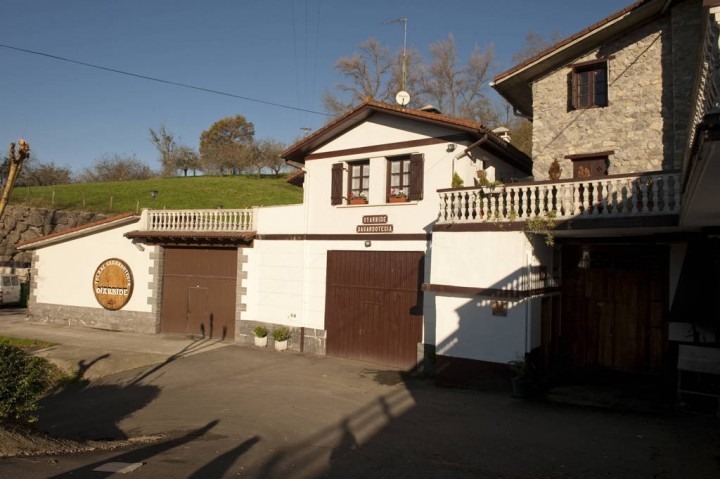 A visit to this old cider brewery where the cider is made in the traditional way is a journey back into history.
From January to the first week of May.
Dinner every day. Lunch on Saturday and Sunday.
Sunday nights closed.
Cider sale.
Car and bus park.
Adapted for reduced mobility people.
Location
Oiarbide Baserria, Oyarbide bidea, 12. 20115 Astigarraga.
See map

43.268883, -1.945525
oyarbide@oyarbidesagardotegia.com
(+34) 943 55 31 99 - 636219162
ONLINE BOOKING