The terrace of Iparragirre, welcome summer!
LUNCH AND CONCERT at the Iparragirre Cider House on Saturday, June 12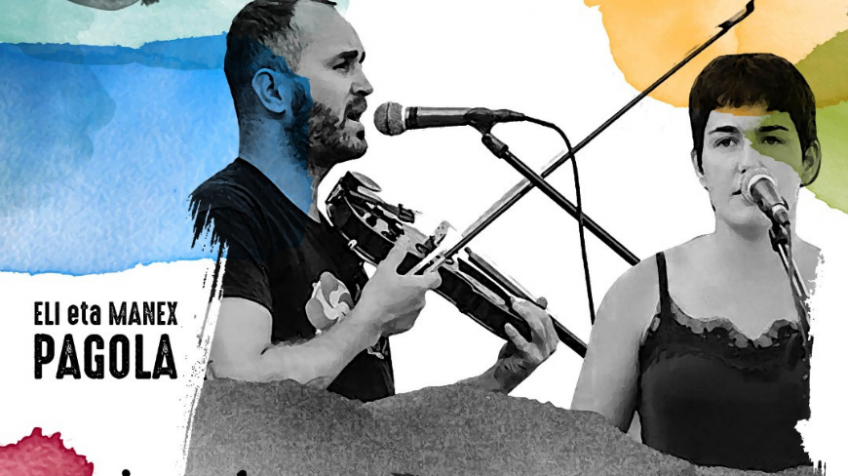 Hand in hand with the brothers Eli and Manex Pagola, the Iparragirre Cider House wants to start the summer season by organizing this very special concert, while diners enjoy a good meal. Along with the concert, the traditional Cider house menu and the vegetarian menu (only on request) will be offered at € 35. Due to Covid19, the capacity will be limited so it will be necessary to reserve in advance by calling the Sidrería Iparragirre (943 55 03 28).
Origin, Quality and Ecological: Iparragirre Sagardotegia
Iparragirre is our Sidreria KM0, starting from the apple orchard to the meat. Origin, due to the commitment it presents with local suppliers; Quality, for the trust and quality seals that present their products; and ecological, because it is the faithful bet of the house. An example of this is, for example, the house's pampered product, its Beobide Euskal Sagardoa Denomination of Origin and organic cider. Throughout the meal you can enjoy the different ciders and products produced by the cider house and its doors will always remain open to serve customers who come to buy the cider. Arantza, Ana and Andoni will be delighted to respond to customer requests and advise each of them what product you can bring!
Event details:
Day: Saturday, June 12

Time: will start at 2:00 p.m.

Place: Iparragirre Sagardotegia (Osinaga auzoa, 10.

20120, Hernani)

Price: € 35 (Cider house / vegan-veterian menu (only on request) + concert)

Reservations: 943 55 03 28
Relacionado por Etiquetas
Comentarios
Deje su comentario