Basque cider for present
Christmas with the family, with friends and accompanied by Basque cider!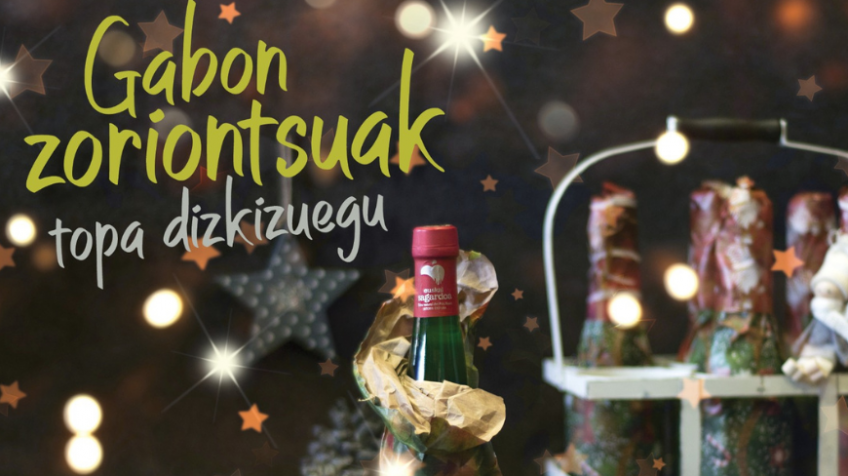 At Christmas we have the habit of giving gifts to those around us or to ourselves. On Christmas Eve or Christmas Day we receive gifts surrounded by family. We want to help you with a great proposal for those gifts!
Ana Larredena is the invisible hand behind the www.sagardoa.eus website. She is the one who will receive your request and will prepare it with great care. Ana will be the one who places the selected cider bottles in the box and wraps them as a gift. This year's Christmas give away something unique!
Different types of ciders and a beautiful explanatory letter for each one.
This Christmas we have a new proposal for you! Make a gift of 12 bottles of cider and we will put the icing on it. We will prepare an explanatory letter for each cider to be able to do a tasting from home. We will gladly tell you the characteristics of each cider, its history and the secrets behind each drink.
Relacionado por Etiquetas
Comentarios
Deje su comentario