How to book a cider houde online
Reserving a table at a cider house is easier than ever!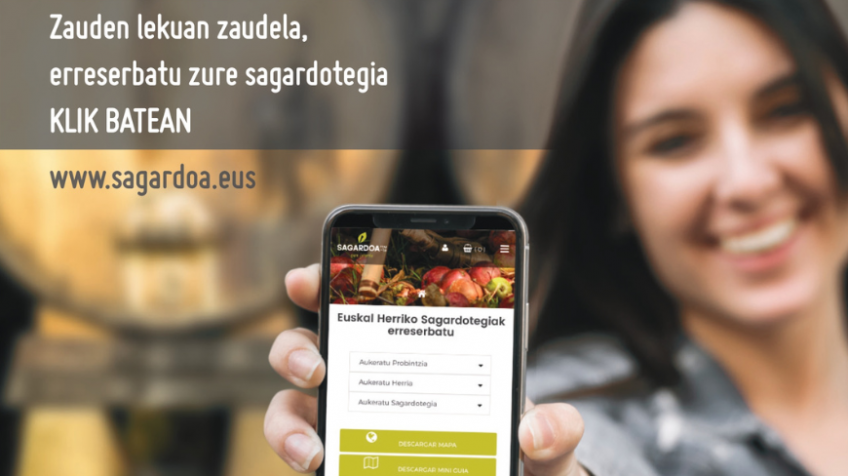 Did you know that at www.sagardoa.eus we have a cider house search engine? Forget about having to call establishments to reserve a table for you, your friends, family or partner.
Our cider house search engine allows you to make a direct reservation at the cider house of your choice through your computer or mobile phone. 
How to do it?
1. Go to www.sagardoa.eus
2. Select: What date? Lunch or dinner? How many people? Which region?
3. You will get all the cider houses available according to the chosen criteria.
4. Now you only have to choose the cider house that you like the most and confirm the reservation.
5. You will receive a confirmation in your email.
And that's all! Now all that remains is for the chosen date to arrive and for you to enjoy a delicious traditional menu: vegetarian, vegan, for celiacs... All this while you taste the natural Basque cider directly from the barrels, or how we call it "making txotx". It is a unique experience that you will not forget and that you will be looking forward to repeating!
Relacionado por Etiquetas
Comentarios
Deje su comentario