The cider houses remain open!
We can go to the cider house in our municipality and the one next to it, both to buy cider and for lunch or dinner.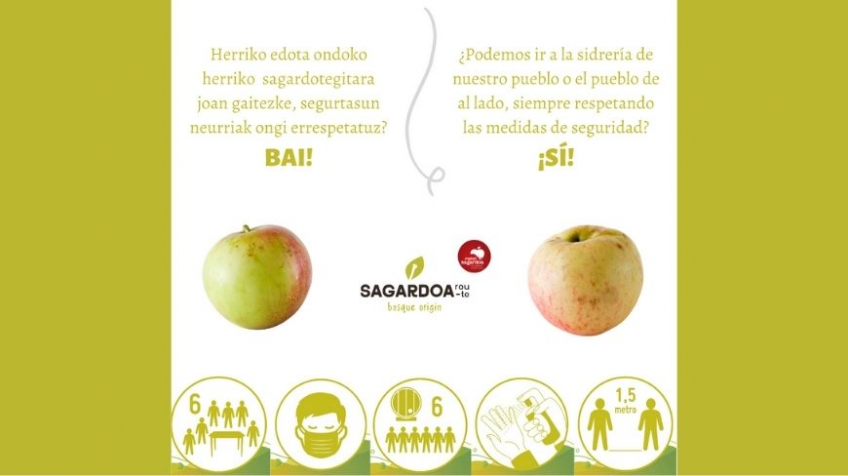 In compliance with the new regulations established in Decree 36/2020 of October 26, the Cider houses maintain their commitment to prevent the transmission of the Covid19 Virus in socioeconomic activity:
· Wide, open and large spaces, with terraces included
1.5m back-to-back safety distance
Mandatory use of the mask except when eating food / beverages
· Use and disposal of hydroalcoholic gels
Confidence and professionalism of the workers
· Redefinition of schedules: lunch and dinner hours are slightly advanced so that customers can arrive at their homes by 11:00 p.m.
We would like, in turn, to inform that we will be able to enjoy the cider houses that are in our municipality and in neighboring municipalities to ours. We can go to them taking care of each other, respecting the rules and above all with the illusion of having a good time. Let the cider unite us! For more information, reservations and orders for online cider at home you can enter www.sagardoa.eus, everything you need in one click!
Relacionado por Etiquetas
Comentarios
Deje su comentario