Theme Settings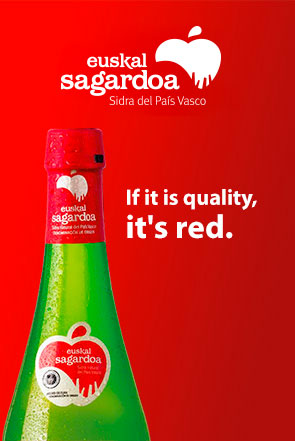 Natural Cider Rezola
Cider is made by fermenting the natural juice of cider apples, and has been made and drunk in the Basque Country for thousands of years.
Natural cider has no added CO2, water or sugars, and is made according to the strict rules governing it. Finding the right mixture of apples together with each cider maker's experience mean there are a wide range of natural ciders for drinkers to enjoy.
A cider that has been improved over the generations and displays the character of its maker, the hand-made product of experience.
Nutritional information and allergens:
Average values per 100 g
Allergens
Energy value
50 kcal/209 KJ
-
Fat
0,0 g
Carbohydrates
6,0 g
Sulfites
Protein
0,0 g
-
Salt
0,2 g
This cider brewery, just 200 metres from the town centre, has modern facilities with the latest technology, and also offers you the chance to visit a museum of old tools that were used to make cider.