Theme Settings
Cider house Artola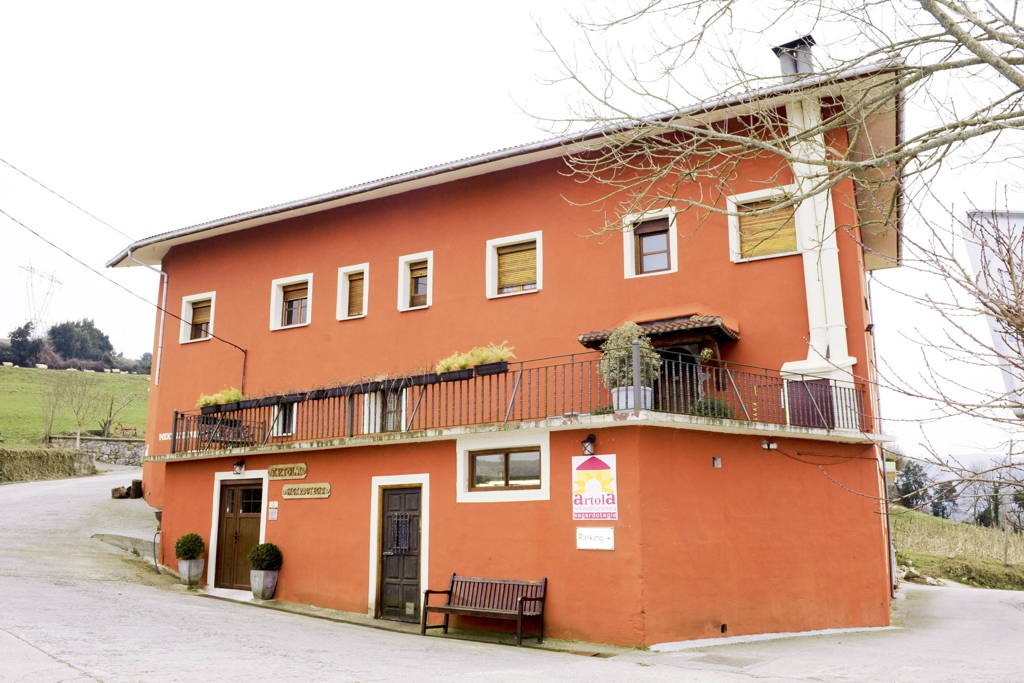 Located at the top of the locality of Santiagomendi, it has outstanding panoramic views of Hernani, Donostialdea and the Bay of Biscay; it is in the cider-making area. Donostia/San Sebastián is 6 km away and has three beaches.
15th January to 1st May (txotx season).
Monday to Friday: open in the evening (at midday, open by arrangement).
Saturday: open all day. Sunday: lunches (closed in the evening).
Open in txotx season.
Cider for sale.
Parking for cars and coaches.
Disabled access.
Accommodation: country holiday accommodation.
ARTOLA NEKAZALTURISMOA. Show
CONTACT
(+34) 943 557 296 - 645729571
Location
Artola Sagardotegia, Iroltza bidea, 9. Santiagomendi auzoa. 20115 Astigarraga.
See map

43.276606, -1.945161
ONLINE BOOKING