Theme Settings
Artola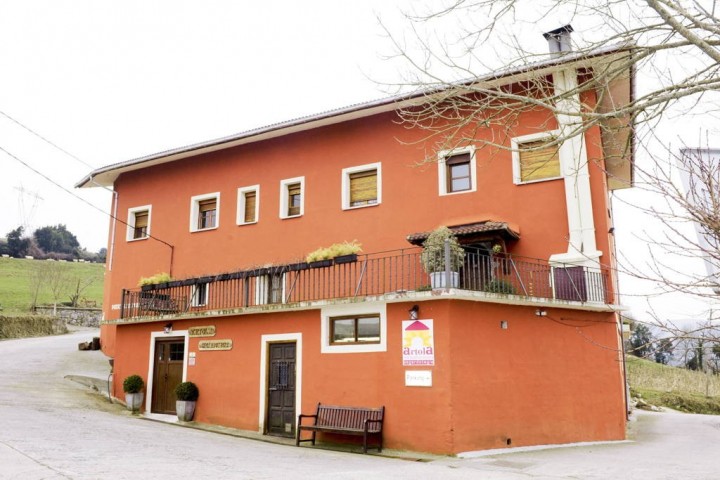 Located at the top of the locality of Santiagomendi, it has outstanding panoramic views of Hernani, Donostialdea and the Bay of Biscay; it is in the cider-making area. Donostia/San Sebastián is 6 km away and has three beaches.
From January 15 to May 1.
Dinner from Tuesday to Friday. Lunch on Saturday and Sunday.
Rest of the year on request.
Txotx in season.
Rural Accommodation.
Cider sale.
Car and bus park.
Heating and fireplace.
Location
Artola Sagardotegia, Iroltza bidea, 9. Santiagomendi auzoa. 20115 Astigarraga.
See map

43.276606, -1.945161
artolaastigarraga@gmail.com
(+34) 943 557 296 - 645729571
Reserva Online
This cider house does not offer a restaurant service, you can find cider houses with restaurant and make the reservation online.