Theme Settings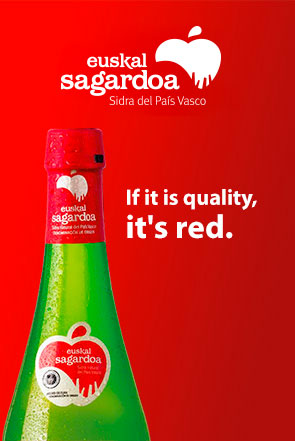 High-quality natural cider made from 100% native apples, which as well as satisfying all the demands of the Euskal Sagardoa seal has gained a high score in the tasting tests.
Nutritional information and allergens:
Average values per 100 g
Allergens
Energy value
50 kcal/209 KJ
-
Fat
0,0 g
Carbohydrates
6,0 g
Sulfites
Protein
0,0 g
Contains sulfites
Salt
0,2 g
Oiharte has all the soul and the charm of the 18th-century farmhouse, but it boasts all modern amenities after being refurbished and converted into country holiday accommodation in 2002. The new cider brewery, equipped with the latest technology, stands next to the house. It is approximately equidistant from Bilbao, Pamplona, Donostia/San Sebastián and Vitoria-Gasteiz, in the heart of Goierri, in Zerain. Nature lovers in search of peace and quiet in one of the most beautiful corners of the Basque Country will find a welcoming family atmosphere in Oiharte.