Where to eat in San Sebastian
To eat is a pleasure. Breakfast, lunch, dinner… each product every hour. But yes, eating is a pleasure. For this article I've counted with the collaboration of those who enjoy truly eating. It has been a pleasure doing it, given that their faces filled with joy every time they proposed any of the plates. I hope, therefore, that the result with you is the same.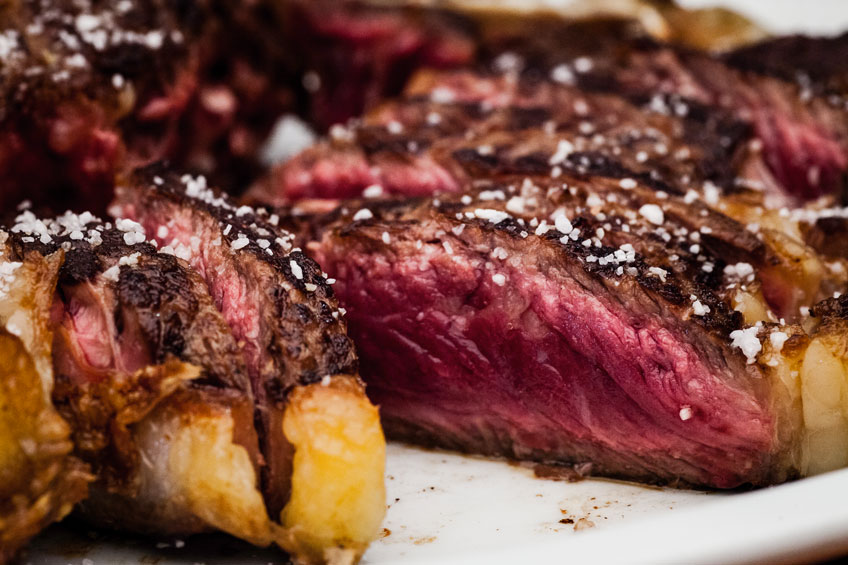 The very first thing that you have to decide is: what do I want to eat? San Sebastian is known for its pintxo bars, either on the Old Town or downtown. I, personally, am normally not of those who go eat pintxos, I eat the pintxo, just in case, before lunch, around 11:30 AM. To then have lunch at 2:00 PM with the plates we want to try out.
I'll give you a recommendation for the place and what to eat. If you see that you're nearby and there is a better pintxo or plate, write it down so we truly have a complete guide of what to eat!
I give you 20 options, so we can slowly create the biggest quickguide of the best dining places!

Green map: vegan brava taters, special récipe for all tastes.
Saint Telmo spoon: fresh foie, the delicacy.
Martinez: the marvelous ham plate, can't miss.
Gorriti: the egg ball and croquettes, the traditional keeps being tasty.
Ganbara: pintxos made with seasonal products, what comes around.
Txistu: prawns, impressive.
Tamboril: shrooms, authentic flavor.
Borda berri: kebab, or baked swine rib at low temperatura, it waters your mouth.
Martin Tabern: turbot, exquisite.
Zumeltzegi (old Egosari): lophiidae kebab, the homemade kebab.
Black Flamed: the exquisite Kabe burger
Atari and their french toasts, unforgettable.
Saltxipi: grilled seasonal fish
Calonge: the true cod, the cyder house of San Sebastiano n Mount Igeldo
Ikaitz: the chocolate coulant that will make you lick the plate.
Txuleta: the steakest steak
Km.0: Miss Salad Ladies
Dakara: precious sandwiches
Tedone: the vegan menú and ecofriendly products.
Aratz: the usual daily menu
And sure… eating without something to garnition with is not usually our style. I'll give you a suggestion: you could ask for a cup of cyder, or if you're many, a bottle. The price varies according to the location of each restaurant or bar, but it is a good way to drink some of our history. Cyder, a millennial drink of our inhabitants and sailors that hunted whales on the New Land, main production and unique drink during long periods of history. This drink that refreshes us in summer, with low alcohol levels and natural. The Natural Cyder of our land. You can find it in its different variations: natural cyder, ecofriendly natural cyder and Fine Cyder of Euskal Sagardoa Cyder, natural apple syrup,…
Eating is a pleasure, and eating in San Sebastian, is an added value pleasure.
This is without a doubt the best souvenir, Friends: almost better than a selfie with La Concha in the background. Take a part of ours with you. Carry it and tell it. Because what we want is not for you to come, but to return, and come.
Relacionado por Etiquetas
Comentarios
Deje su comentario