SagarArte
The SagarArte Gallery is an artistic-cultural project promoted by the Astarbe cider house. Being the only gallery specialized in the culture of apples and cider, it seeks to pair art, gastronomy and cider, thus recovering one of the customs of cider houses of yesteryear.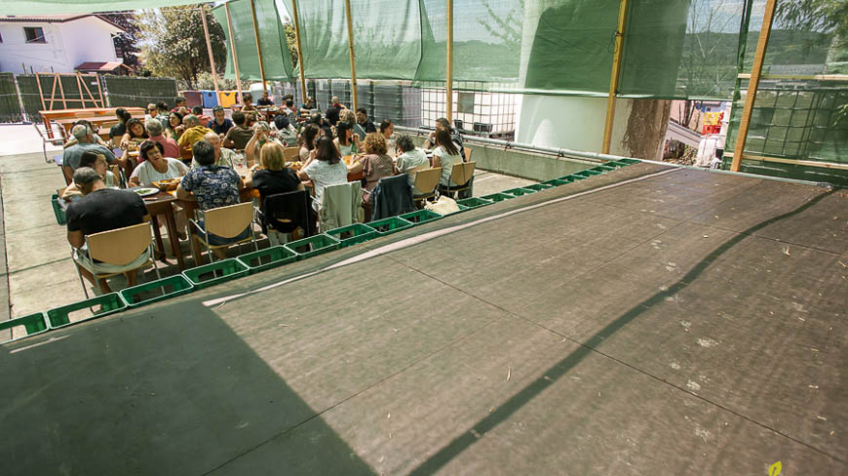 Introduction
Throughout the 19th century, cider houses were the showcases of the different cultural expressions of the moment. Bertxolaris (Basque improvisers), the toque or some rural sports that have reached our days lived under the roof of cider houses.
In order to recover this identity of the cider houses, SagarArte seeks to promote the artistic careers of young local artists, to be a showcase for minority artistic trends and to encourage the use of Basque culture as a source of inspiration.
2 Astarbe Cider House
Astarbe, is one of the oldest cider houses in the Basque Country. A testament of May 20, 1563 gave this cider house located in the village of Mendiola de Astigarraga a very special character. Since at least the mid-sixteenth century, the farmhouse has been run by the same family. This is dictated by the historical investigation carried out by the historian Lourdes Odriozola Oyarbide, making the case Mendiola, an exceptional case.
In addition, the women responsible for the property remaining in the same hands were women. They were the main heirs and managers of this village on at least seven occasions. But, given the customs of those centuries, the daughters and children of these women took the surname of her husband. Being this custom, the cause of the change of surnames related to the hamlet. In 1823 the last change of surname and Astarbe happens, enters the story.
En la misma categoría
Relacionado por Etiquetas
Comentarios
Deje su comentario