The great day of the cider arrived in Donostia
One more year, Sagardo Eguna has filled the Plaza de la Constitución de San Sebastian with cider, culture and celebration. More than 5,000 people have attended the call and have been able to taste the best Guipuzcoan ciders. In a festive atmosphere, attendees of Sagardo Eguna have enjoyed the numerous proposals around the culture of cider, offered by Sagardoa Route - Association of Sidreías de Gipuzkoa -, organizers of the event next to the City Hall of Donostia, Donostia Festak, the Provincial Council of Gipuzkoa and the Basque Government.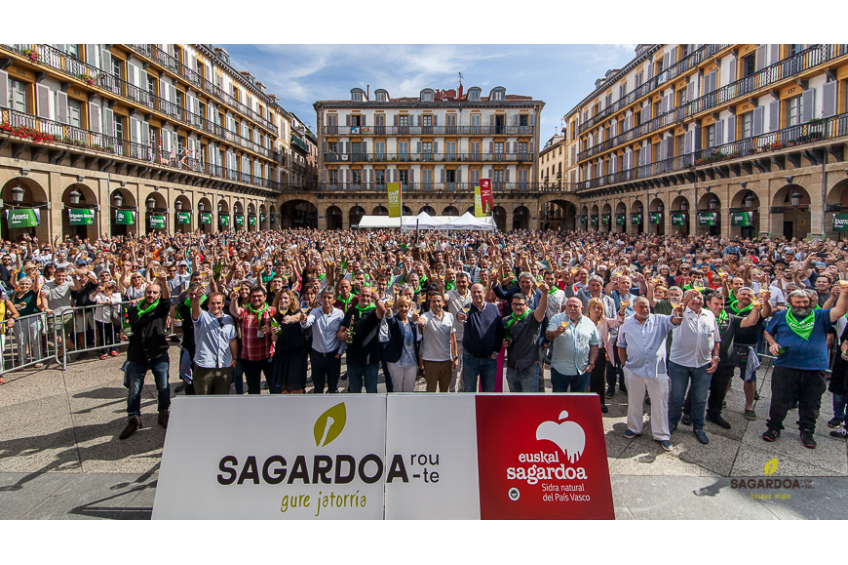 34 cider houses, which belong to Sagardoa Route, have offered the public their best ciders of the 2018 harvest. With the music of trikitilaris and Bertsolaris, approximately 8,000 bottles were served, accompanied by a variety of chorizo, cod and cheese tortilla pintxos.
Relacionado por Etiquetas
Comentarios
Deje su comentario