Theme Settings
Gartziartegi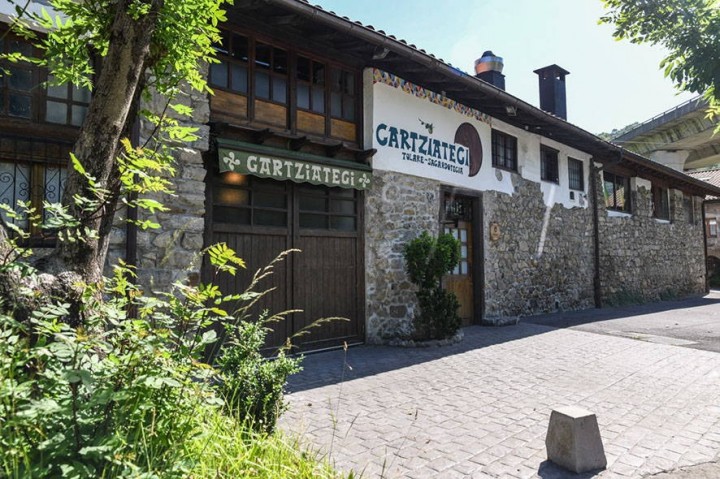 Experts say that this is the oldest cider house today, located in the valley of the Urumea river. With the knowledge passed down from generation to generation and the help of new technologies, they have continued with the production of cider. They make Basque cider combining tradition and modernity, always guaranteeing quality and taking advantage of the full potential of the local apple. All the cider produced by Gartziategi, 100% local apple and it is under the Euskal Sagardoa designation of origin.
Although the original family last name was Arrieta, their great-grandfather had nine daughters, prompting a change the last name. Today, his heirs, the Lizeaga Astigarraga family, run the cider house.
Reserva Online
This cider house does not offer online reservations. You can book calling to the cider house or you can search cider houses with online reservation.