The Igartubeiti Farmhouse Museum celebrates the Cider Week from October 6 to 15
Special tours will be offered from San Sebastián to Igartubeiti and then to the Cider House.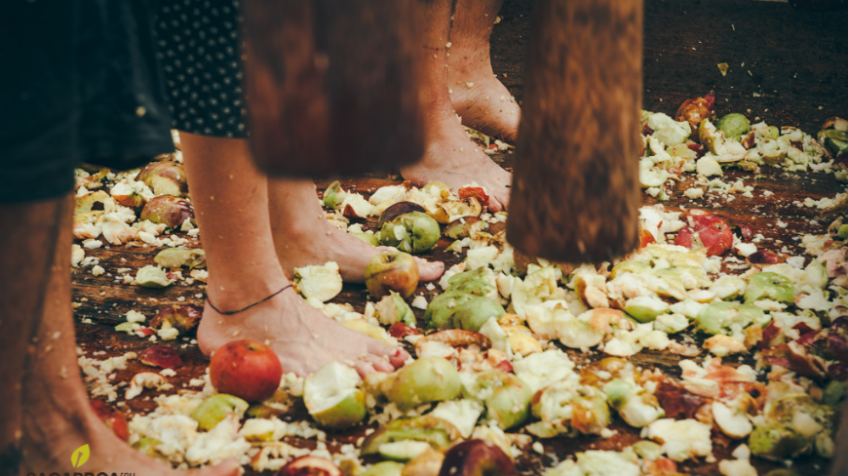 The wooden pressing machine of the Igartubeiti farmhouse in operation. During the weekend and on bank holidays, that is, on October 9, 10 and 12, kirikoketa and theatrical performances by Amaia Ruiz de Galarreta and Karmakros and the apple press live at 12:00. During the week, the pressing exhibition starts up at 11:30 a.m.
From October 6 to 15, the Igartubeiti traditional pressing machine will be put into operation.
On weekends and holidays, the Kortaberria family shows how they lived in the 16th century and what their occupations were together with the Karmakros group and Amaia Ruiz de Galarreta. Then, visitors can enjoy the experience of kirikoketa and the production of cider according to the technique of 500 years ago.
During the week, the groups will enjoy the demonstration of the wooden pressing machine. To enjoy this unique occasion in which the pressing of the apple can be seen in the Igartubeiti farmhouse, it is necessary to book in advance by calling 943 72 29 78 / 72 51 07 or at igartubeiti@gipuzkoa.eus.
For those who want to spend the full day, Sagardoa Route and the Igartubeiti Farmhouse Museum have organized some special tours. These departures include transportation and begin in San Sebastián or its surroundings. After seeing the pressing of apples in Igartubeiti and tasting the freshly made apple juice, a visit will be made to a nearby cider house, comparing current and ancient cider making techniques. Then, of course, different Basque ciders will be tasted with a traditional menu.
MORE INFORMATION AND TO BUY TICKETS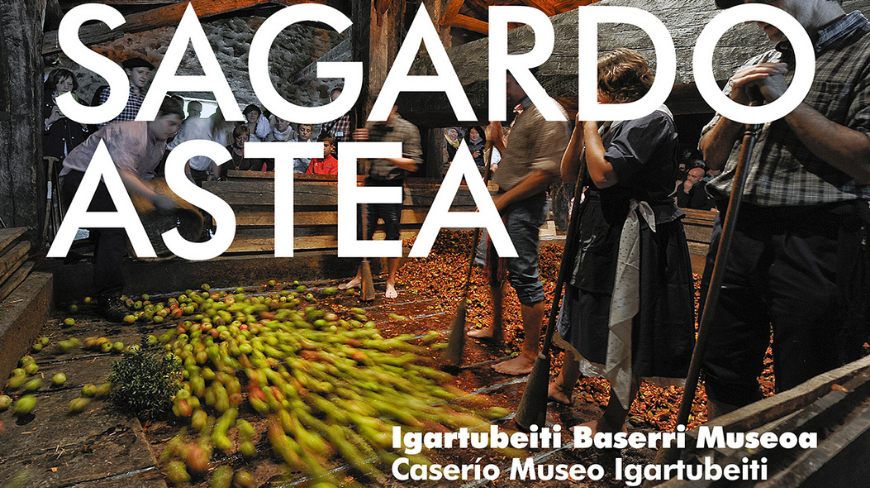 Relacionado por Etiquetas
Comentarios
Deje su comentario