Theme Settings
Satxota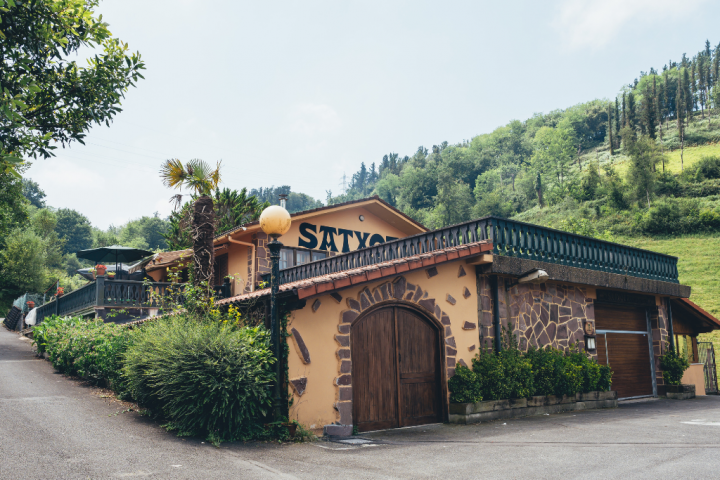 This cider brewery, in the picturesque municipality of Aia, between Zarautz and Orio, makes cider in the traditional way, but invests heavily in cutting-edge technology.
The cider house from mid-January to the end of August.
The restaurant from September until November. December closed.
Monday and Tuesday closed.
Txotx all year round.
Cider sale.
Car and bus park.
Location
Satxota Baserria, Santiago Erreka auzoa 3. 20809 Aia.
See map

43.266017, -2.119425
satxota@gmail.com
(+34) 943 83 57 38 - 618303584 - 667635618
ONLINE BOOKING