Theme Settings
Rezola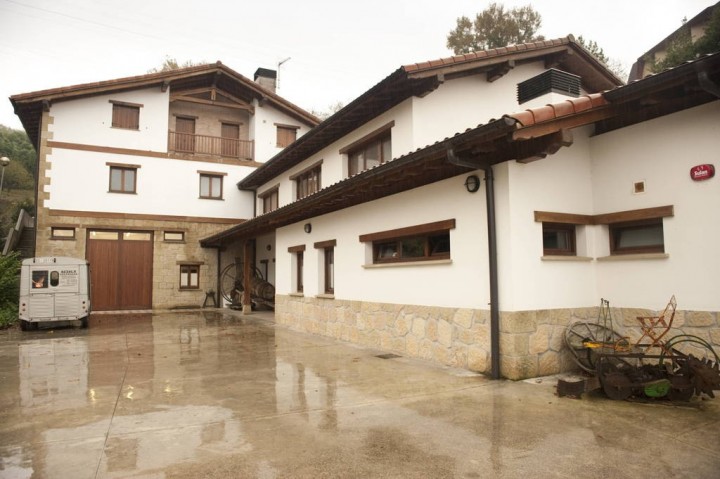 This cider brewery, just 200 metres from the town centre, has modern facilities with the latest technology, and also offers you the chance to visit a museum of old tools that were used to make cider.
Season of the "txotx" from January to Easter holidays:

Lunch from Tuesday to Sunday.
Dinner from Monday to Saturday.

All year round, from Easter holiday to December:

Lunch on Friday, Saturday and Sunday.
Dinner on Friday and Saturday.
Txotx all year round.
Cider sale.
Car and bus park.
Adapted for reduced mobility people.
Location
Rezola Sagardotegia, Santio Zeharra. 20115 Astigarraga.
See map

43.277772, -1.948864
rezolasagardotegia@gmail.com
(+34) 608 143 332 - 608 143 332
ONLINE BOOKING