Theme Settings
Etxerriaga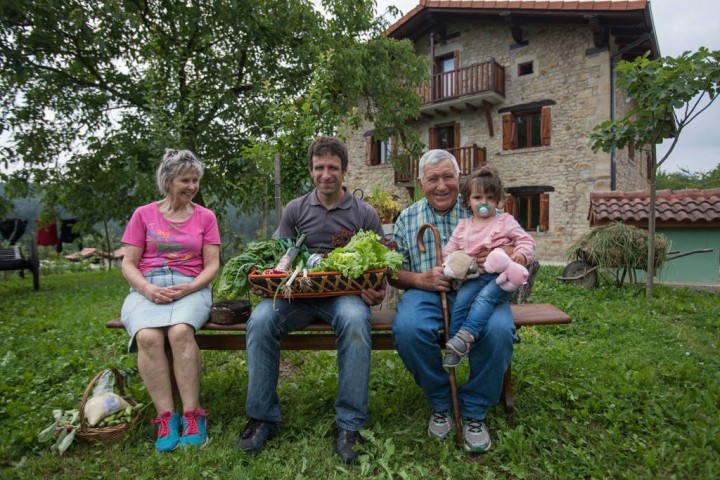 Etxerriaga is a farmhouse in Bizkaia with a personality of its own. Built on holy ground belonging to Marabi by our great-grandfather Serapio Dudagoitia Goyeneche and Micaela Barrena Uruburu in the 19th century.
Today their great-grandchildren have completely rebuilt this imposing 19th-century farmhouse using the same materials as our great-grandfather.
Open all year round.
Meals from Friday to Sunday.
Dinners from Friday to Saturday.
Bank holidays open.
Bottled cider sale.
Restaurant service: "talos" and rural food tastings.
Guided visits or tastings.
Location
Etxerriaga Sagardotegia, Boroa auzoa, Marabi 1. 48340 Zornotza.
See map

43.24258,-2.76142
etxerriaga@hotmail.com
Reserva Online
This cider house does not offer online reservations. You can book calling to the cider house or you can search cider houses with online reservation.