Theme Settings
Cider house Iparragirre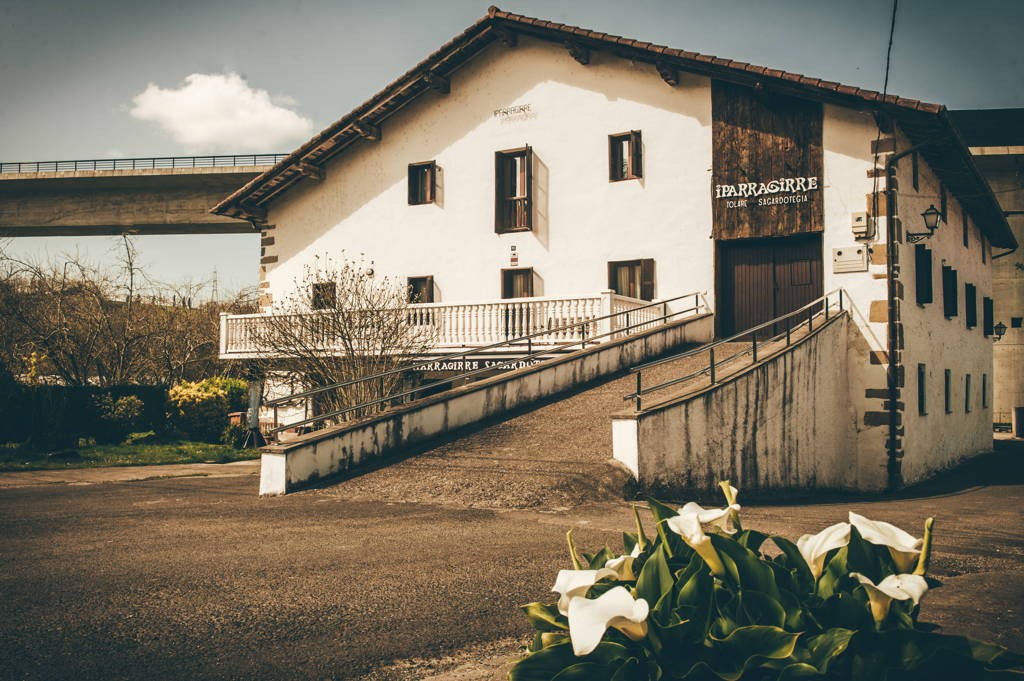 We turn tradition into an art.
Txotx season from the end of january to the end of may.

Dinners every day except Sundays, Mondays and Tuesdays.
Lunch on Fridays, Saturdays and Sundays.
Sunday, Monday and Tuesday night closed.

Open all year round: from May to November.

Open from Friday noon to Sunday noon.
Txotx all year round.
Guided tour.
Bottled cider for sale.
Parking for cars and coaches.
Disabled access.
Bus service from Hernani. Download timetable.
Credit cards accepted.
Natural cider.
Euskal Sagardoa designation of origin.
Organic cider.
Apple must.
Organic Cider Denomination of Origin
Organic Apple Juice
CONTACT
(+34) 943 55 03 28 - 639053310 - 626200637
Location
Iparragirre Sagardotegia, Osiñaga auzoa, 10.. 20120 Hernani.
See map

43.253894, -1.962697
ONLINE BOOKING