Barre egin Petritegin!
Let's start the cider season with humor!
On Friday, January 28, come to Petritegi and enjoy the best monologues and the traditional cider house menu.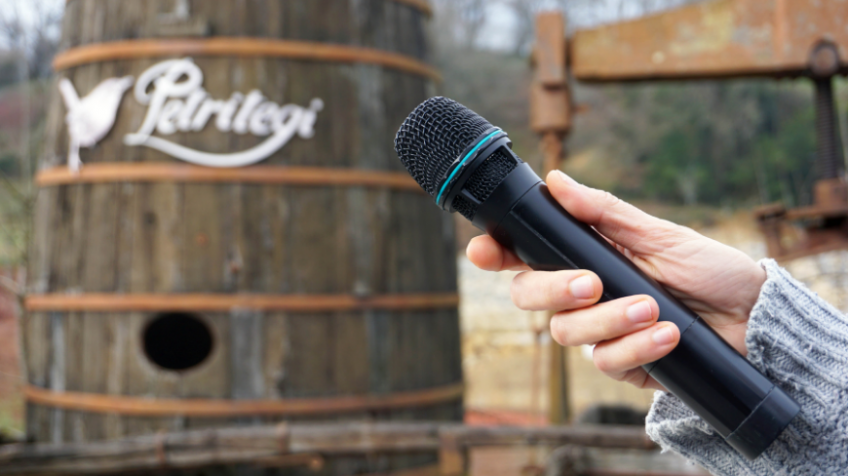 The appointment will be at 7:30 p.m. in Petritegi, Astigarraga. These are the invited artists:
• Alfonso Díez (monologue in Spanish)
• María Urzelai (monologue in Basque)
• Aitor Fernandino (monologue in Basque)
• Getari Etxegarai (monologue in Basque)
• Ibon Belandia (singer-songwriter in Spanish)
Once the show is over, you will taste the traditional Petritegi cider house menu paired with cider from the new harvest and bottled ciders.
Come and enjoy!
• Date: Friday, January 28.
• Time: 7:30 p.m.
• Show: 1 hour and a half approximately.
• Dinner: Cider house menu (cod omelette, fried cod, old man's chop, full dessert, 1 bottle of cider per person).
• Price: €39.95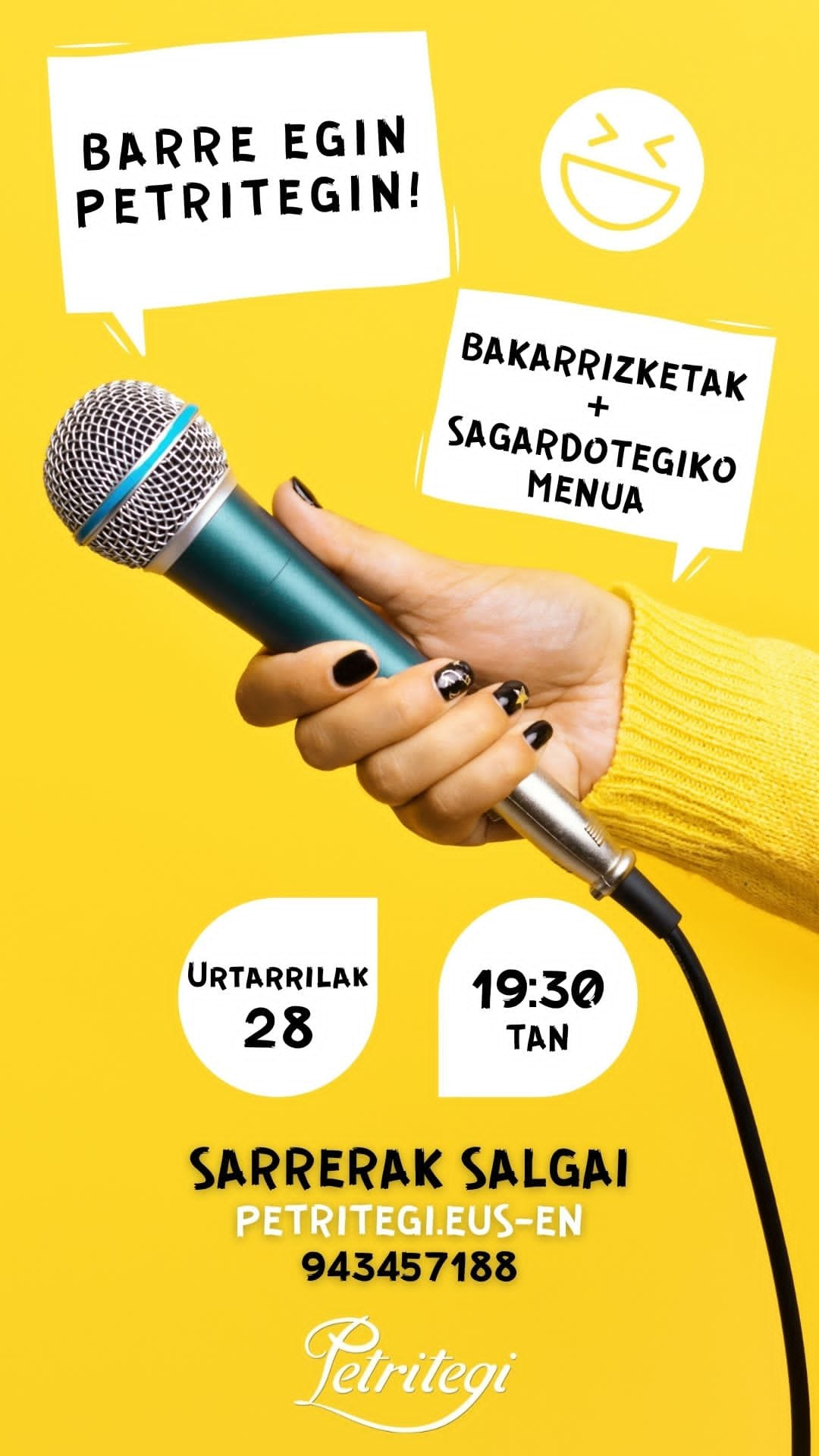 Relacionado por Etiquetas
Comentarios
Deje su comentario