Late flowering
Bloom has just finished on our apple trees and there have been more flour than expected on most of the apple orchards.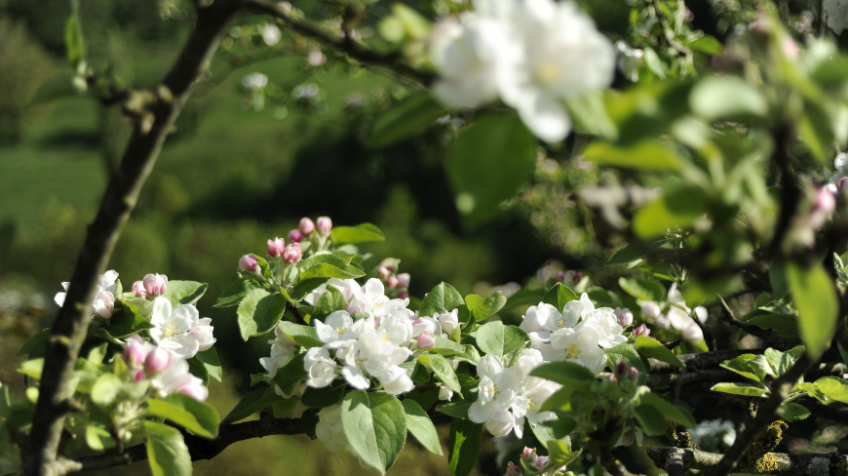 After a great year of apples, the flowering is usually weaker and last year was a very abundant harvest in terms of the production of our raw material: the apple. This year, however, we have seen that in the apple orchards of the Basque Country some types of apples have had fewer flowers than others, and in some areas and valleys there have been fewer flowers than in others. It seems that the harvest will not be the same for all apple trees or for all types of apples.
It has been a good winter for flowering, since the apple trees have had quite a few hours of cold, so they can rest and start spring strong. The flower has come later than in recent years as most of the apple trees were in full bloom in May.
But it is still too early to answer the difficult question: how many apples will there be in the 2022 harvest? The nugget has begun to appear, but it is not possible to make the first reliable estimate until "San Juan" Day. As the saying goes, "If you see an apple in San Juanes, it will be a good harvest."
What we do know is that the harvest will not be the same as last year, but it looks like the harvest will take shape.
Relacionado por Etiquetas
Comentarios
Deje su comentario