Paired dinner and guided tour in Chillida Leku, with Euskal Sagardoa
 It will be held on September 24, at 7:30 p.m.
 Tickets will go on sale at Biteri kultur etxea. Price: € 40.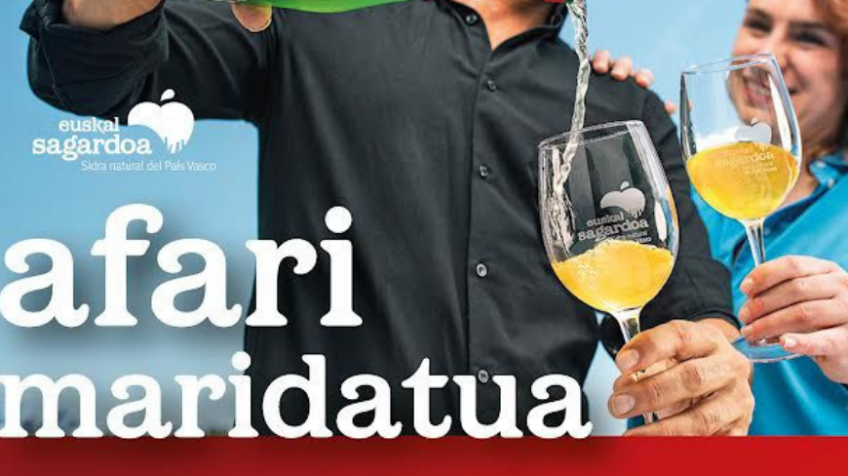 On September 24 you can taste ciders with the Euskal Designation of Origin Sagardoa in an incomparable setting like Chillida Leku, by the hand of Euskal Sagardoa and Lurra Kafe. The objective is to publicize Euskal Sagardoa products and its apples, knowing first-hand the work carried out by producers and processors of apple and cider, along with the work done by Lurra Kafe, boosted the local product.
Schedule
19:30, Visit to the Chillida Leku museum, and its apple orchard. Tasting of apple and first wort.
20:30 et, Dinner paired at Lurra Kafe, with different Euskal Sagardoa cider. What's more of the different Euskal Sagardoa de Hernani ciders, you can taste ciders and products specials.
Menu
Appetizer:
Euskal Herria cheese board with organic Regil apple sweet, sausages from Euskaltxerri, artisan peaks and homemade sourdough bread from Kuskurro - Lezo
Gildas with anchovies in Ortiz oil, organic Ibarra gindilla, stuffed olive of Navarra
First course:
Seasonal organic vegetable tempura from Karabeleko - Hernani with Romesco sauce
Main dish:
Cod fillet in green sauce with seasonal mushrooms
Dessert:
Assortment of desserts by Rafa Gorrotxategi
Coffee
The event has the help of the Basque Government and the Hernani City Council.
Relacionado por Etiquetas
Comentarios
Deje su comentario