Theme Settings
Larrarte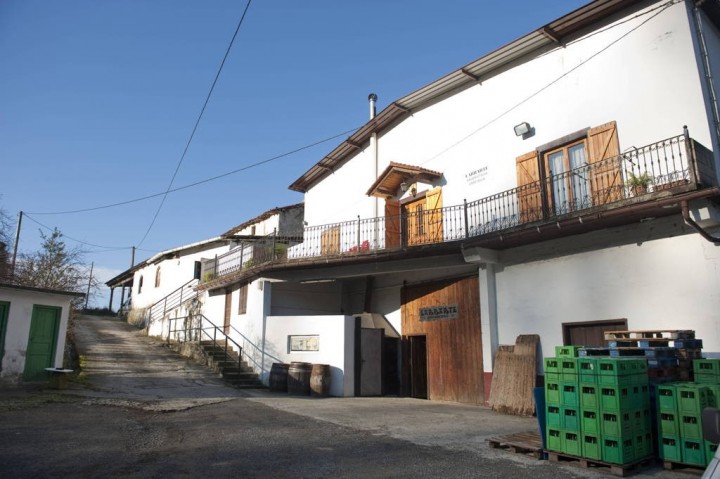 At our cider brewery, situated in the locality of Santiagomendi, we make cider with apples from our own orchards.
"Txotx" season from January to the end of May:

Dinner from Tuesday to Saturday.
Lunch from Saturday to Sunday.
On Fridays lunch on request.

Open all year long

Dinner on Friday and Saturday.
Lunch on Saturday and Sunday.
Other dates by reservation.
Txotx in season.
Sale of cider.
Parking for cars and buses.
Location
Muñagorri Enea Baserria, Sagardotegi Zeharra, 11. 20115 Astigarraga.
See map

43.266814, -1.938275
i_larrarte@hotmail.com
(+34) 943 55 56 47 - 679123892
ONLINE BOOKING