Theme Settings
Cider house Saizar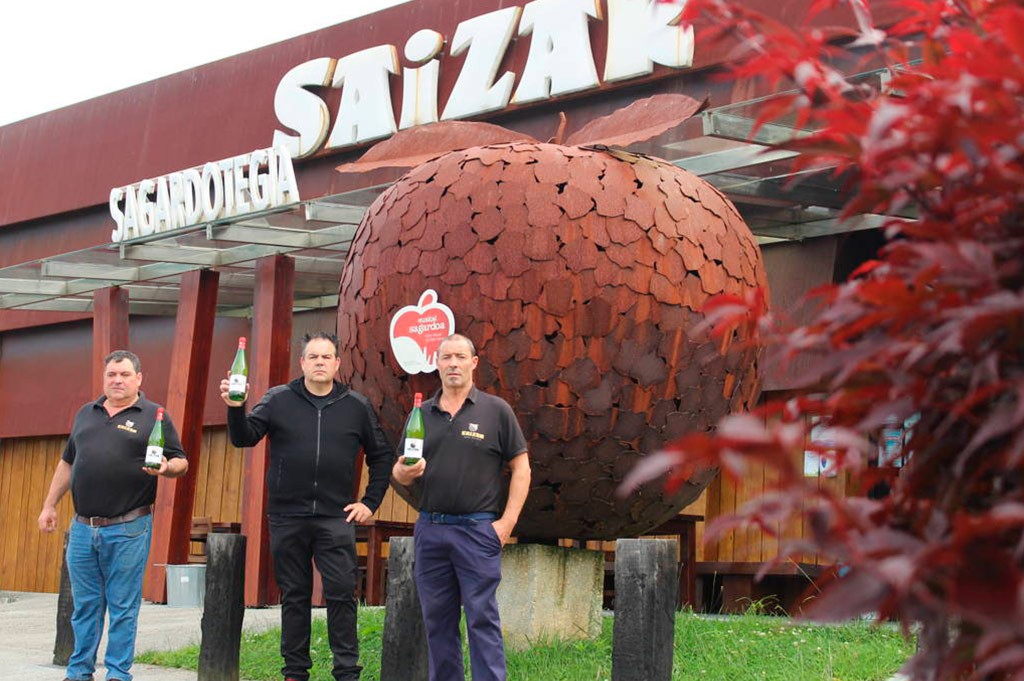 With a tradition kept up from generation to generation, today it is one of the biggest producers of cider. The essence of tradition is kept alive in its beautiful dining room.
Txotx season from January to late May. Restaurant open all year round.
Lunches and dinners every day. Closed Sunday evening and Monday all day.
Txotx all year round.
Restaurant open all year round: cider house menu and à la carte. Grilled fish and meat.
Bottled cider for sale.
Parking for cars and coaches.
Disabled access.
Credit cards accepted.
Natural cider.
Euskal Sagardoa designation of origin.
Saizar Berezia Cider.
Sagardoz Kalbados, Señorío de Belmont Cider.
CONTACT
(+34) 943373995 - 943364597
Location
Saizar Sagardotegia, Kale-zahar auzoa, 39. 20170 Usurbil.
See map

43.275422, -2.041764
ONLINE BOOKING