Theme Settings
Cider house Oiharte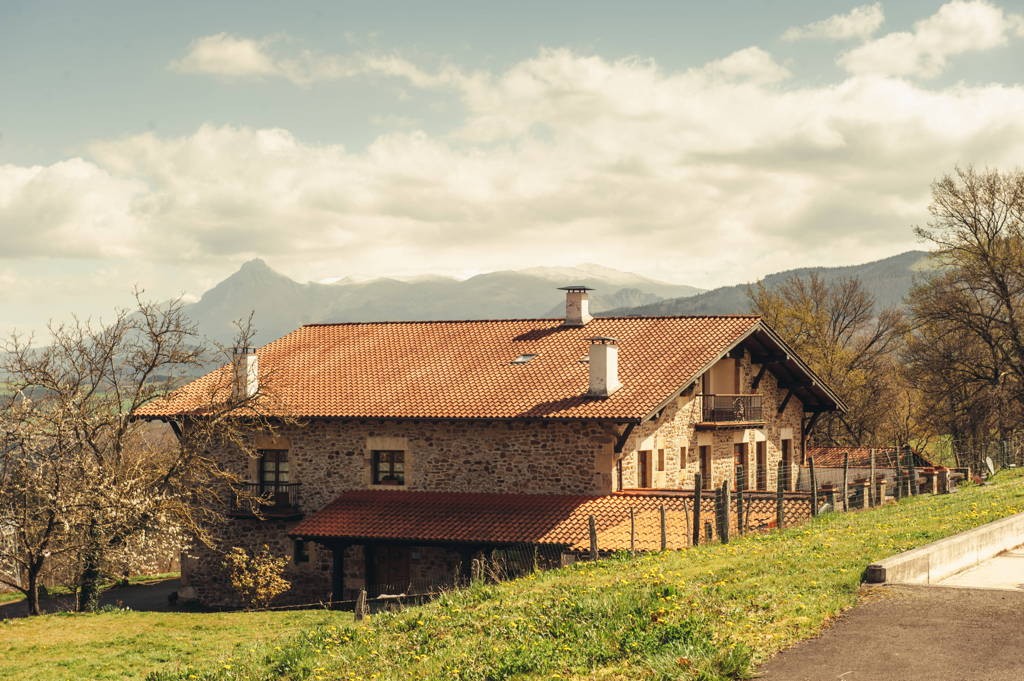 Oiharte has all the soul and the charm of the 18th-century farmhouse, but it boasts all modern amenities after being refurbished and converted into country holiday accommodation in 2002. The new cider brewery, equipped with the latest technology, stands next to the house. It is approximately equidistant from Bilbao, Pamplona, Donostia/San Sebastián and Vitoria-Gasteiz, in the heart of Goierri, in Zerain. Nature lovers in search of peace and quiet in one of the most beautiful corners of the Basque Country will find a welcoming family atmosphere in Oiharte.
January to May. Lunches: Saturdays and Sundays. Dinners: Tuesday to Saturday.
May to October. Lunches: Saturdays and Sundays. Dinners: Fridays and Saturdays.
Days when it is closed: both lunches and dinners can be provided for groups of more than 10 people by arrangement.
Set meals:

From January to late April, cider house menu only: omelette, cod steak, rib and Idiazabal cheese with quince jelly and walnuts. For children we usually have croquettes, pork loin and ice cream.
From May we also have an à la carte menu, as well as the cider house menu. Special meals for groups by arrangement. Also breakfasts and guided tastings for groups of more than 15 people by arrangement.

Txotx all year round.
Bottled cider for sale.
Parking for cars and coaches.
Disabled access.
Restaurant open all year round.
Accommodation.
Credit cards accepted.
Children's playground.
Bus service. Download timetable.
OIHARTE NEKAZALTURISMOA. Show
Natural cider.
Organic cider.
Euskal Sagardoa designation of origin.
Apple must.
Sparkling cider.
CONTACT
(+34) 943 501 013 - 686 299 158
Location
Oiharte Sagardotegia, Irukarate-gain auzoa. 20214 Zerain.
See map

43.018053, -2.269617
ONLINE BOOKING