Theme Settings
Cider house Laka-Erdi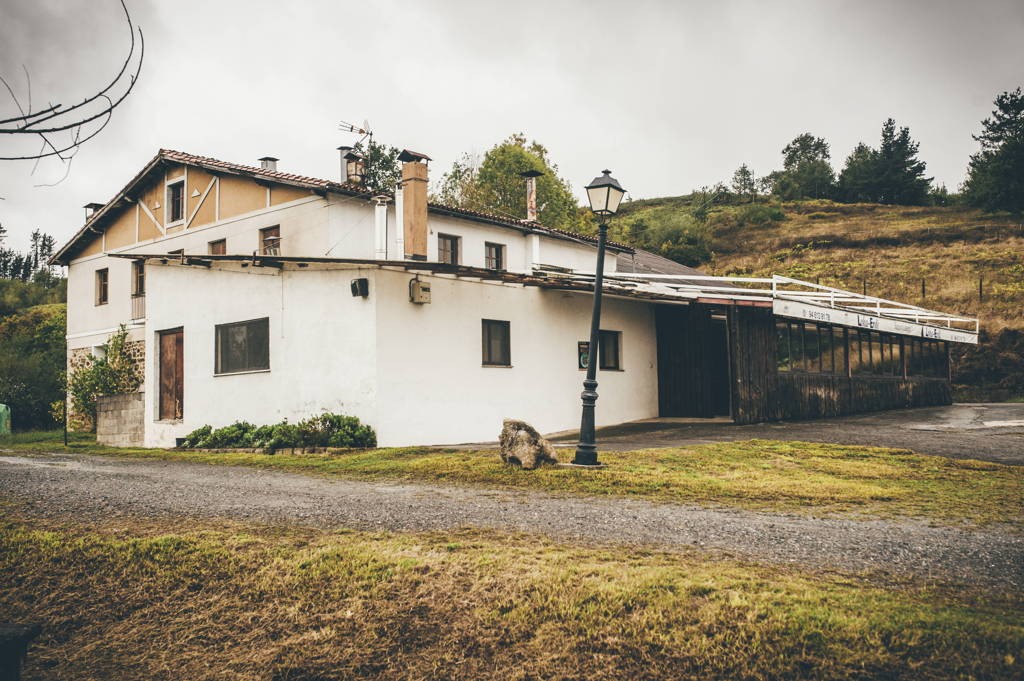 The Laka-Erdi farmhouse is southeast-facing, on a hill with beautiful views, surrounded by vineyards and orchards. It is on a sel, which means a circular piece of land with a stone standing at the centre. A sel is the place where the livestock are grazed and this is very common in the province of Bizkaia. The farm was originally the home of shepherds, who stood in the centre of the sel as this was the best place to keep an eye on the flock, the house and the land.
From mid-February to mid-December.
Kitchen times: Friday 8.30 - 11.30pm; Saturday 1.30 - 4.30 and 20.30 - 10.30pm; Sunday 1.30 - 4-30pm.
Opening times: from lunchtime on Friday to lunchtime on Sunday. On public holidays and midweek, open for groups of over 20 people, by arrangement.
Txotx all year round
Free pony rides and children's playground
Groups: stag and hen parties, communions and coach parties
Natural cider.
Euskal Sagardoa designation of origin.
CONTACT
(+34) 94 613 91 78 - 608 673 208
Location
Laka-Erdi Sagardotegia, Milloi gaina. 48710 . 48710 Berriatua.
Book now
Products and Experiences