Theme Settings
Cider house Kuartango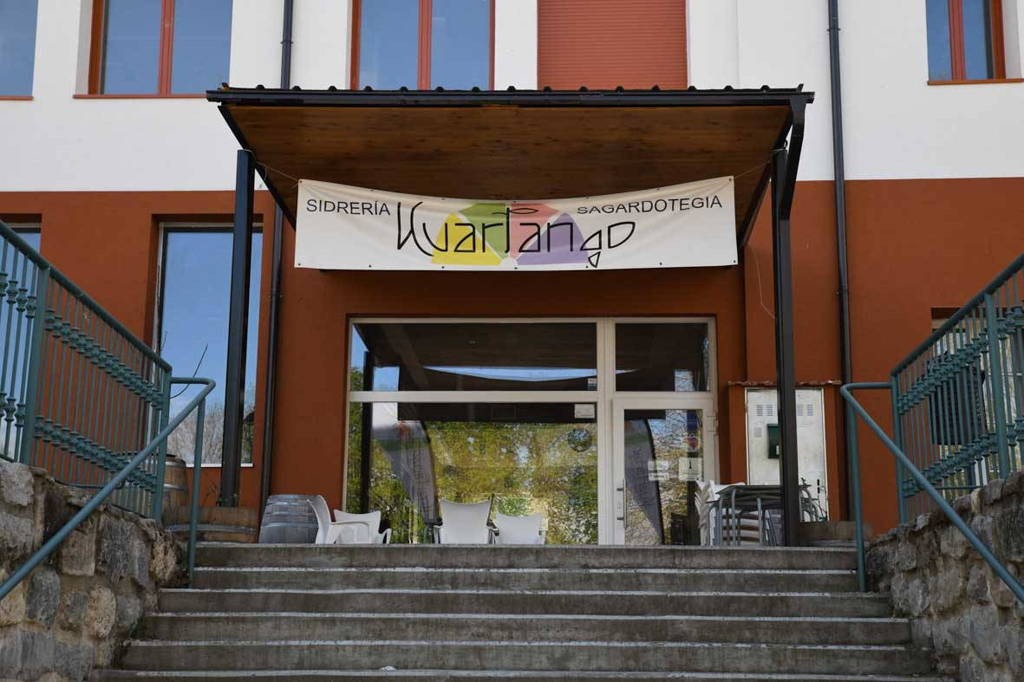 Kuartango cider brewery is housed in a former spa hotel. Its aim is to foster the culture of cider in Álava province, and it is working on a project to set up a cider-themed visitor centre.
Open all year round.
Until July, from Thursday to Sunday.
From July onwards, Saturdays and Sundays.
Midweek, by arrangement.
Txotx all year round.
Summer menu.
Bus service.
Natural cider.
Euskal Sagardoa designation of origin.
Organic apple juice.
CONTACT
(+34) 945 362 683 - 699 747 730
Location
Kuartango Sagardotegia, Zuhatzu-Kuartango, 21. 01430 Kuartango.
Book now