Theme Settings
Cider house Behetxoeneako Borda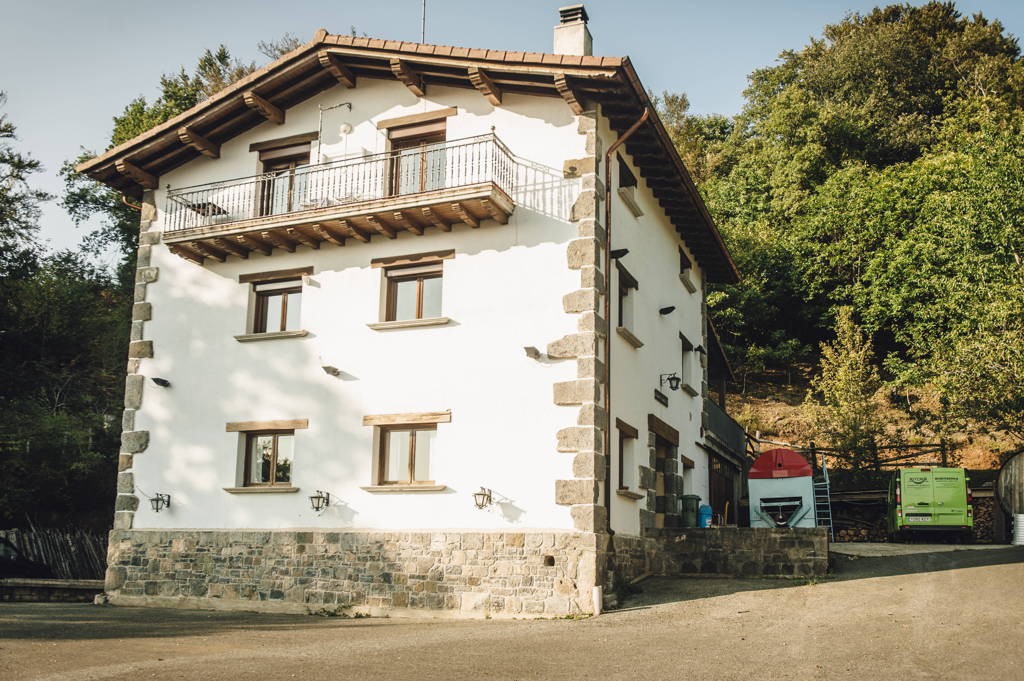 The cider brewery is in the basement of the country guesthouse and has a dining room decorated with regional motifs. The cider you can taste is made here, and guided tours are offered to find out how it is made.
January to May.
All year round, by arrangement.
Accommodation – Country apartment.
Bus service.
Guided tours.
BEHETXONEA LANDA APARTAMENTUA. Show
CONTACT
(+34) 948 305 411 - 629 805 341
Location
Behetxoneako Borda Sagardotegia, Borda Behetxonea, S/N . 31866 Beruete.
Book now