Theme Settings
Cider house Urdaira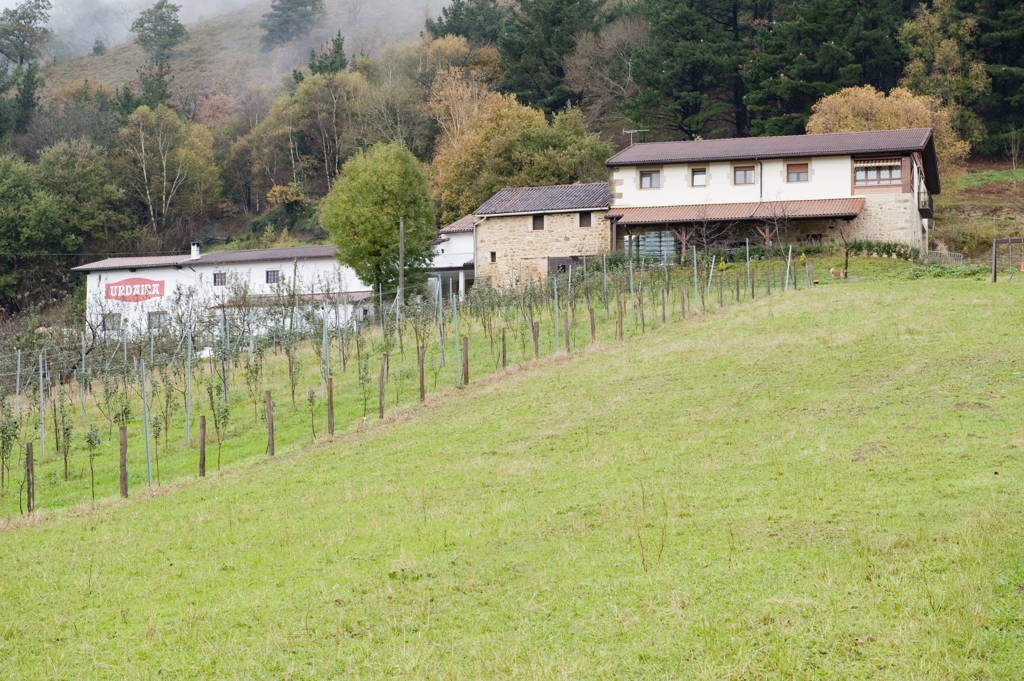 While it belongs to Usurbil, the locality of Aginaga can also be reached from Donostia/San Sebastián, via the Igeldo neighbourhood.
Open from January to May.
From Tuesday to Saturday, dinner every day. Lunch on Saturdays and Sundays, Fridays (under reservation).
Bank holidays at noon open.
Sunday night and Monday all day closed.
Open in txotx season.
Bottled cider for sale.
Parking for cars and coaches.
Disabled access.
Credit cards accepted.
Natural cider.
Euskal Sagardoa designation of origin.
CONTACT
(+34) 943 37 26 91 - 630777346
Location
Urdaira Baserria, Aginaga auzoa 63. 20170 Usurbil.
See map

43.292144, -2.078917
Reserva Online
Esta sidrería no permite reservas online, puede llamar a la sidrería para reservar o realizar una búsqueda de sidrerías libres con reserva online para esas fechas