Theme Settings
Urdaira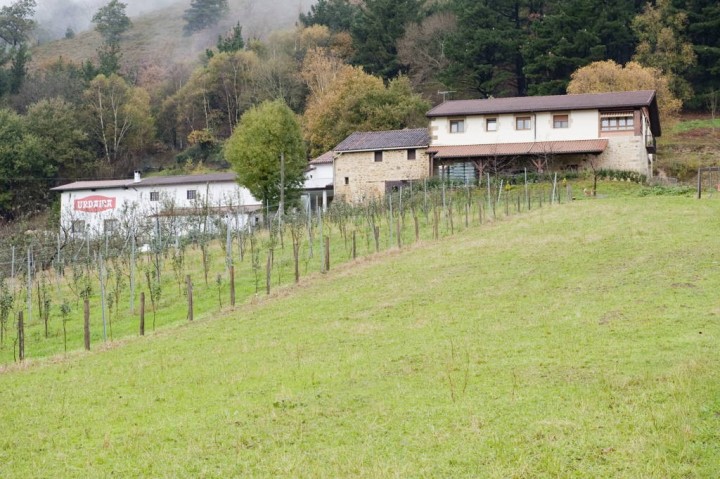 Cider brewery founded in 1990 by its present owner: Francisco Azkonobieta. The Urdaira cider brewery is situated in beautiful surroundings with views of a unique natural landscape.
While it belongs to Usurbil, the locality of Aginaga can also be reached from Donostia/San Sebastián, via the Igeldo neighbourhood.
Open from January to May. This year until September.
From Wednesday to Saturday dinner every day.
Lunch on Saturday and Sunday, on Friday (by reservation).
Bank holidays at midday open.
Sunday night, Monday and Tuesday closed.
Txotx in season.
Cider sale.
Car and bus park.
Adapted for reduced mobility people.
Location
Urdaira Baserria, Aginaga auzoa 63. 20170 Usurbil.
See map

43.292144, -2.078917
urdaira@urdaira.com
(+34) 943 37 26 91 - 630777346
Reserva Online
This cider house does not offer online reservations. You can book calling to the cider house or you can search cider houses with online reservation.