Theme Settings
Zelaia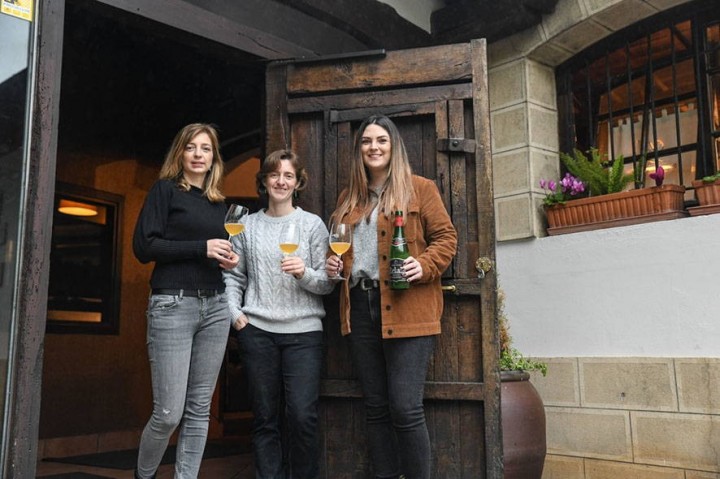 The Gaincerain family has been making cider since the late 19th century. Their great-grandfather José Antonio produced cider for the family consumption at that time. Joakin, his son, turned his father's hobby into a profession, and so turned the Zelaia cider house into a business. When he took over the reins of the cider house, he made an adaptation in his facilities: expanding the cider cellar, renovating equipment and machinery and adapting the dining room. Currently, Oihana, Maialen and Jaione, the daughters, are running the company. They are the fourth generation of the family managing the cider house and the first women taking this task. The main basis of our Euskal Sagardoa cider is the quality of the apple and we attach great importance to the service we offer.
Open from January to April 31.
Dinner from Monday to Saturday and lunch on Saturdays.
Sundays closed.
Cider sale.
Car and bus parking.
Adapted for reduced mobility people.
Location
Zelaia Sagardotegia, Martindegi Auzoa, 29. 20120 Hernani.
See map

43.2694983,-1.9555518
zelaia@zelaia.eus
Reserva Online
This cider house does not offer online reservations. You can book calling to the cider house or you can search cider houses with online reservation.